by bolt on May.24, 2010, under Stuff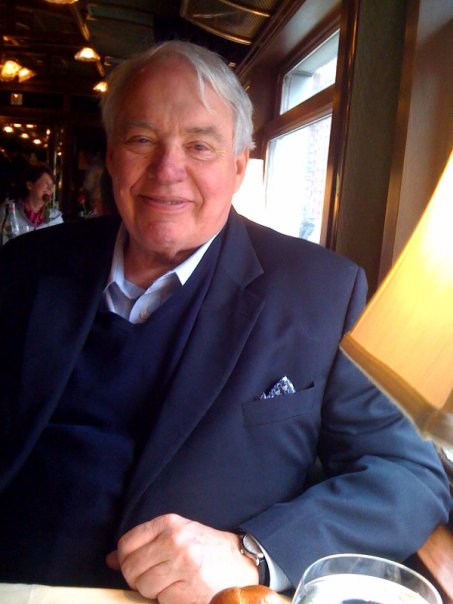 A great man was laid to rest today.  He wasn't my father.  He wasn't my uncle.  In fact he was not related directly to me.  He was my wife's uncle, William Fowle III.
Bill was not your average guy.  He was a large guy and took up a lot of space.  Yet, you never were uncomfortable in his space.  You just knew that as long as you were close to him, nothing could ever happen to you.  He was one of the most generous people I will ever meet.
Anyone was welcome to his house.  He was a gracious host and willing to share what he had.  My wife and I would go over and help him with his technology.  We were always greeted with a hug and a handshake. He always wanted to make sure that we were comfortable before we would get down to business.  He was always curious about what was going on and would often sit next to us, asking questions to help him understand what was going one.
Over the years we helped him set up several laptops, a couple of desktops, digital cameras,  an iPhone, and a Kindle.  He was always interested in what we were doing, even if it was only doing updates.  Often he would talk about wanting to do things and we would discuss ways in which to accomplish them.  Often, he would have a device and not fully understand what he could do with it.  He always liked having music playing and was completely delighted when I was able to setup his computer and iPhone to sync his music.
He also liked to take pictures.  We spent an afternoon showing him how to get images from his camera and saving them to his computers.  He also loved to print his favorites and had images on the walls, many depicting favored moments.
Once, I expressed concern about how much I was charging him for doing work, which I would have done for free.  He said, "I'm not paying you for doing the work.  I'm paying you because you know what to do."
That was classic Bill Fowle.  He will be missed by many, myself included.  Rest in peace, Bill.